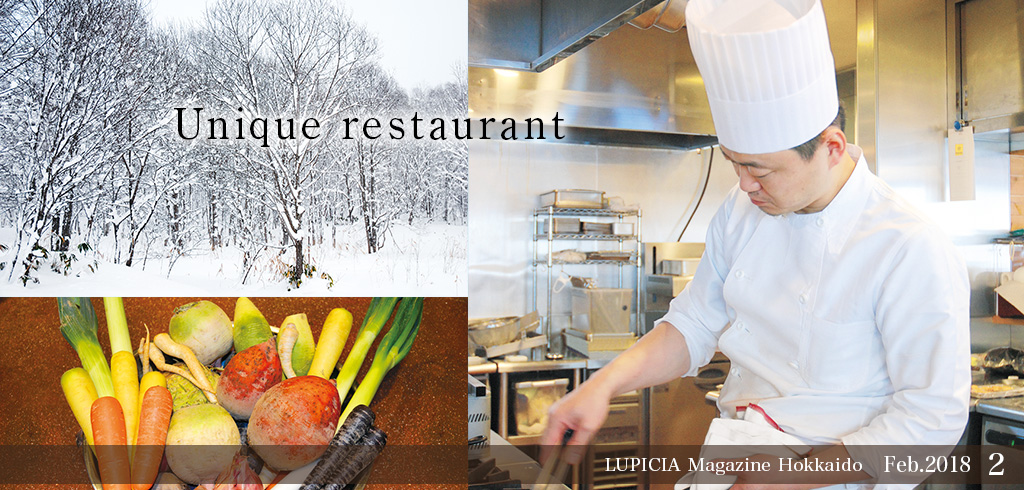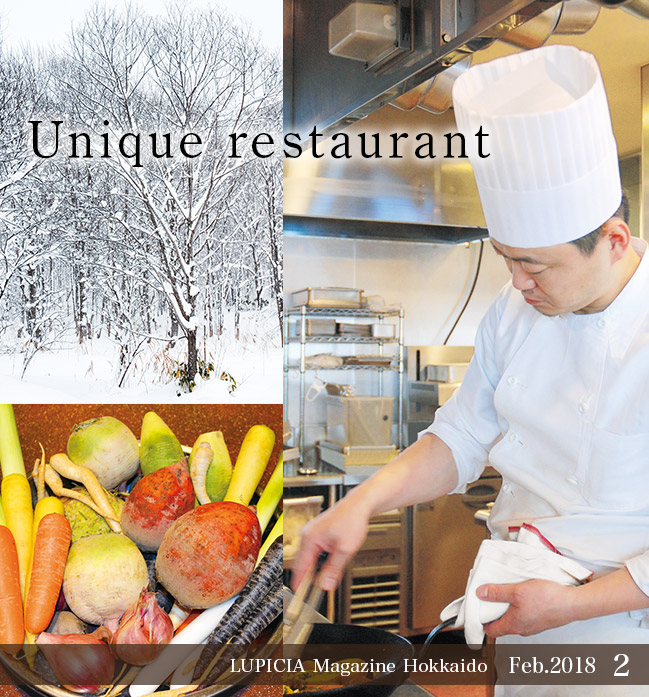 Welcome to Niseko in winter, the most bustling
---
Niseko in Hokkaido. The town is deeply covered with the world's best powder snow, presenting a serene white landscape.
However, this town is filled with the excitement of people from overseas who wish to enjoy the snow. The winter is the most bustling season of the year.
La villa LUPICIA, a food resort, is located in a quiet area, a 5-minutes drive away from the Hirafu area, the center of tourism in Niseko with many accommodations and restaurants.
On the spacious grounds in the foothills of beautiful Mt. Yotei, called Ezo Fuji, there are various facilities, such as a restaurant, a boutique, a sweets shop, an art gallery, and a wine cave.
The restaurant with a large window and a high ceiling allows our guests to relax and enjoy meals. Please enjoy the relaxing feeling at this restaurant.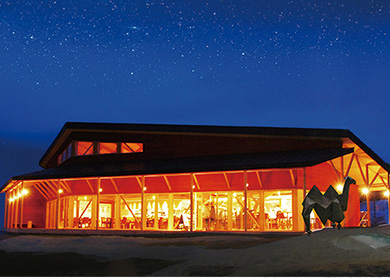 Lunch and a la carte
a menu that will satisfy
your tastes
La villa LUPICIA offers daily LUPICIA BENTO using seasonal food ingredients. Yumepirika, rice produced in Rankoshi, Hokkaido,is served with free refills. Daily side dishes, such as grilled teriyaki yellowtail or sauteed chicken with cashew nuts that add to the palatability of rice, are nestled in a 3-tier lunch box.
Bavette steak is also a popular lunch item. You can enjoy juicy outside skirt steak that releases flavor as you chew, along with bread and salad.
We serve three main special courses for dinner. However, there is also an a la carte menufor guests who wish to enjoy the most of food ingredients specific to Hokkaido. We carefully cook dishes to satisfy your tastes. We look forward to seeing you at La villa LUPICIA restaurant.