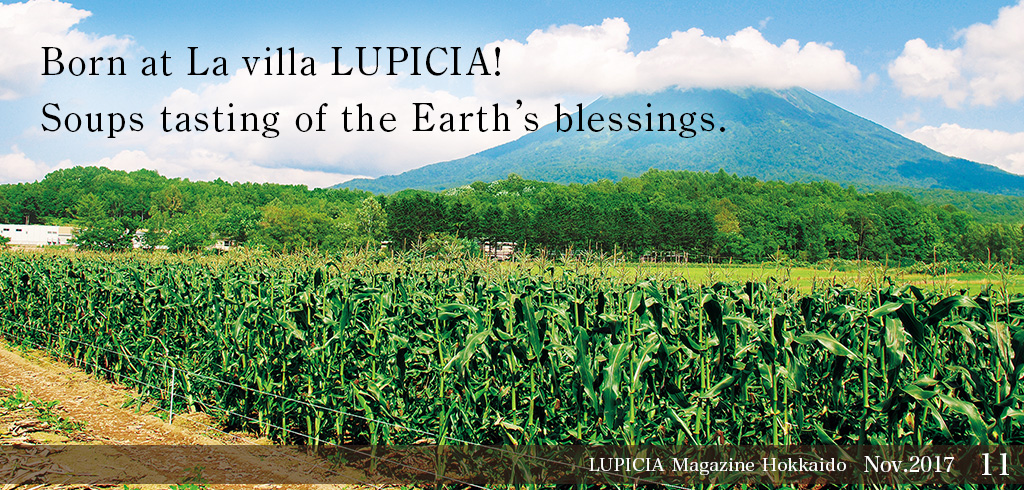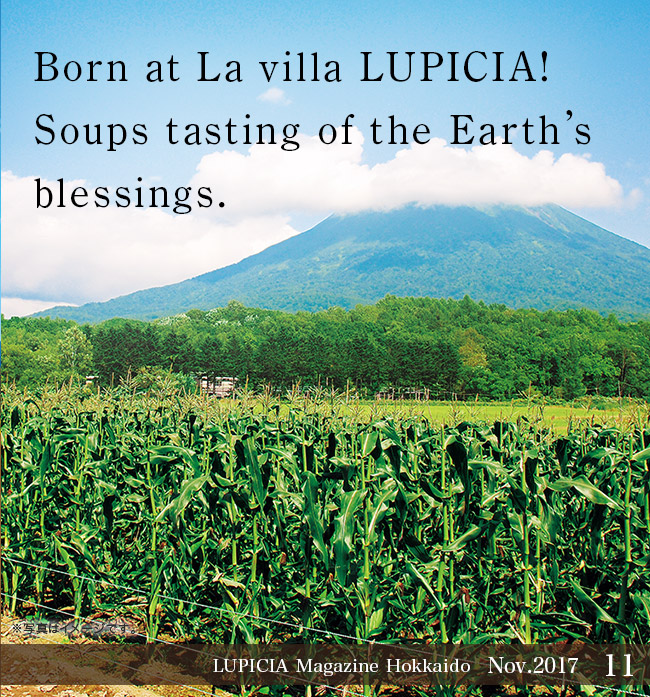 Born at La villa LUPICIA! Soups tasting of the Earth's blessings.
---
In Niseko, Hokkaido, the fresh blessings of the mountains and sea come together.
At La villa LUPICIA.a food resort presented by LUPICIA. we create mouthwateringly tasty soups using Hokkaido's bountiful food ingredients.
Chef Uematsu has now created four different delicious soups refl ecting our insistence on only the best.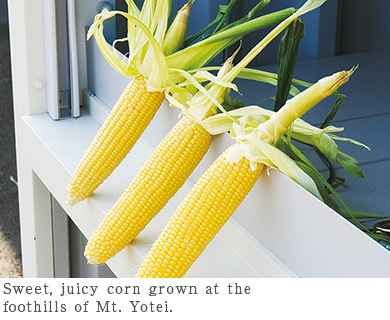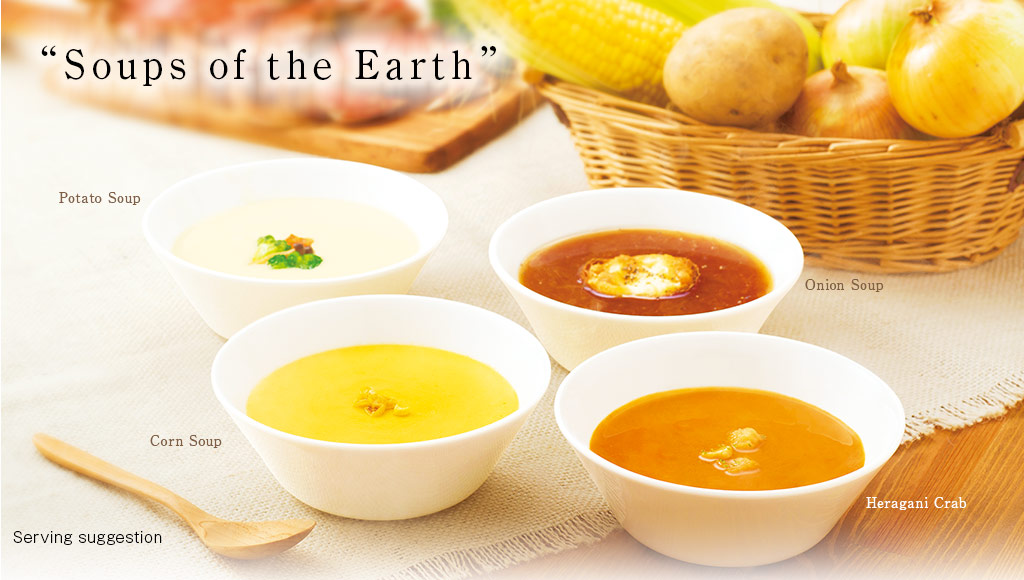 La villa LUPICIA original soups
Enjoy our soups packed with the delicious tastes of Hokkaido-produced foods.
---
Our "Corn soup" is made from the freshest of corn, sourced directly from local farmers in Niseko area. No sugar is added, enabling you to fully enjoy corn's natural sweetness. For this soup we use only a corn variety called Megumi ("Blessed taste"), which has an extraordinary sweet fl avor and soft kernels.
Our "Potato soup" is made using flavorful Hokkaido-produced potatoes. Blending the tastiness of potatoes, sweetness of onions, and richness of milk, this soup is defi nitely worth savoring. Delicious when simply heated and served as-is, our chef Uematsu recommends topping the soup with parmesan cheese to enrich the fl avor even further and adding broccoli, carrots, sauteed mushrooms, and other vegetables to create a hot salad. Enjoy the deep, rich fl avor reminiscent of white cream stew.
Our "Onion soup" enables you to fully savor the taste of Hokkaido-produced onions. Our chef's dedication is apparent in every aspect of creating this soup, such as cutting the onions by hand so as not to damage the fi ber and simmering onion skins with chicken breast meat when making the broth. Bursting with wholesome fl avor, this soup embodies the full fl avor of its ingredients.
Our "Heragani crab bisque" is a rich soup made with naturally occurring Heragani crabs, a variety of softshell crab caught in Yoichi Harbor. Before they develop a bitter taste, the fresh crabs are cooked at ultra-high temperatures for a short time to extract the delicious taste. Chef Uematsu regards acridity as a type of fl avor, and so he is particular about skimming the soup only once. He says this gives the soup complexity and breadth. Melting together the deeply rich fl avor of crab and tartness of tomato, this luxurious soup can be enjoyed as-is, or transformed into a sumptuous soup pasta by adding piping hot capellini.