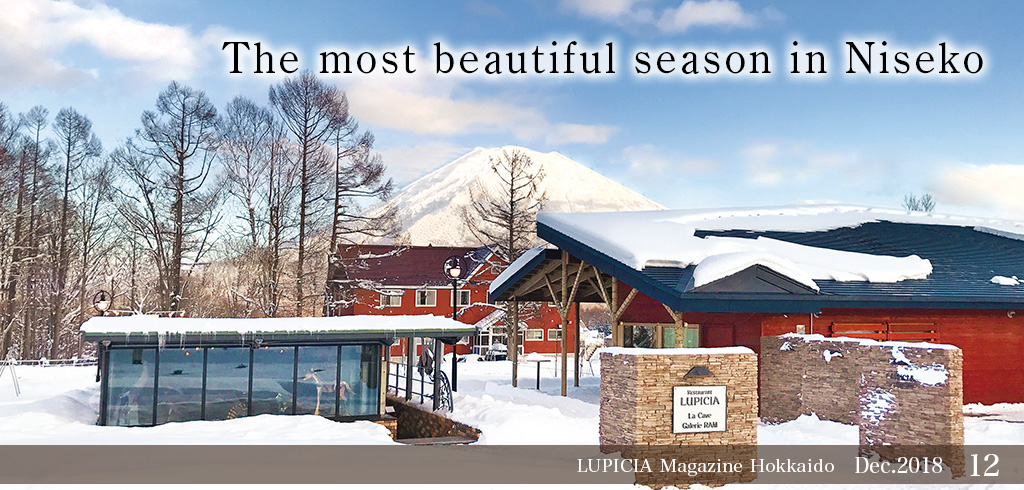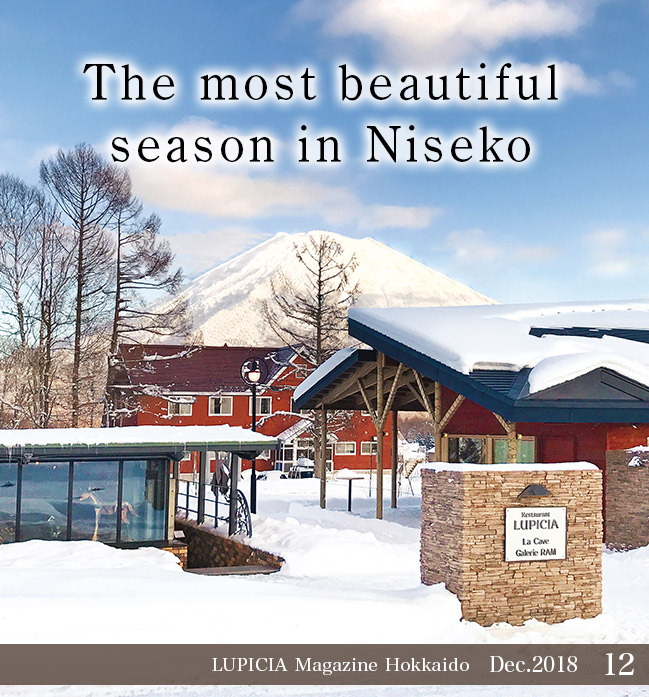 Come to Niseko in winter when it shines the most
---
Spring when the snow startsmelting, summer when a wide variety of vegetables are in season,and autumn when the foothills are tinged with autumnal colors. While nature garners Niseko, Hokkaido, with unique blessing seach season, winter is something special. Imagine the squeaking sound when stepping on powdery snow. Snow like powdered sugar covers the entire area and invites tourists from around the world, who come to Japan in pursuit of high-quality snow as snow shortage accelerates in Europe in recent years. In winter, Niseko glistening with powdered snow becomes even brighter with the smiles of visitors.
Winter is also a special season for La villa LUPICIA, a food resort presented by LUPICIA specializing in the world's tea brands. A wide variety of dishes prepared by Chef Uematsu with local seasonal ingredients await you... Fully enjoy the savor of Niseko, which offers more than just powdered snow. The following winter menu features ingenious dinner courses available only in winter.
The following winter menu features ingenious dinner courses available only in winter.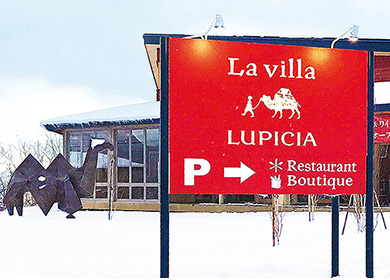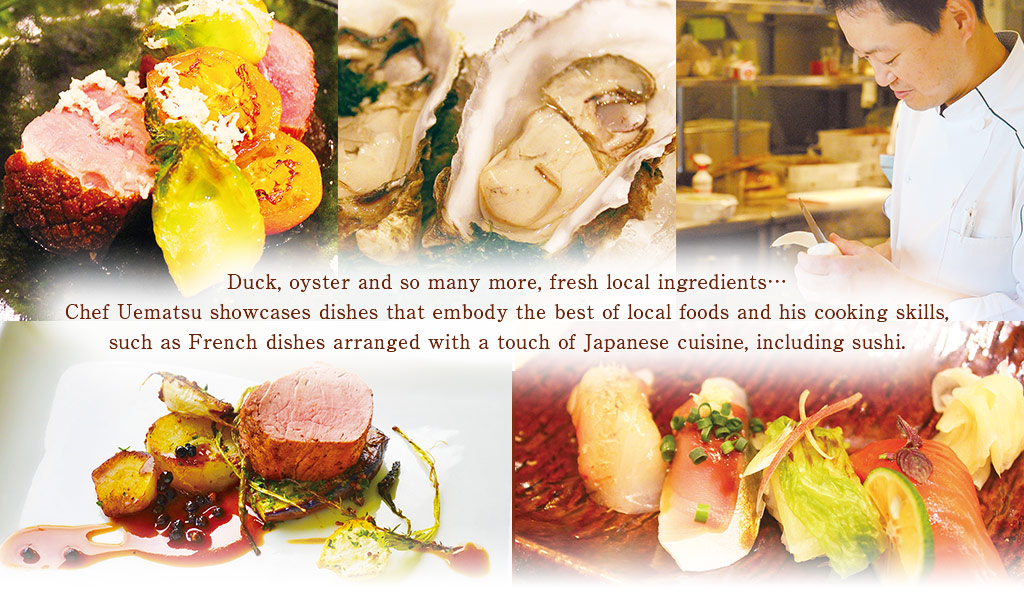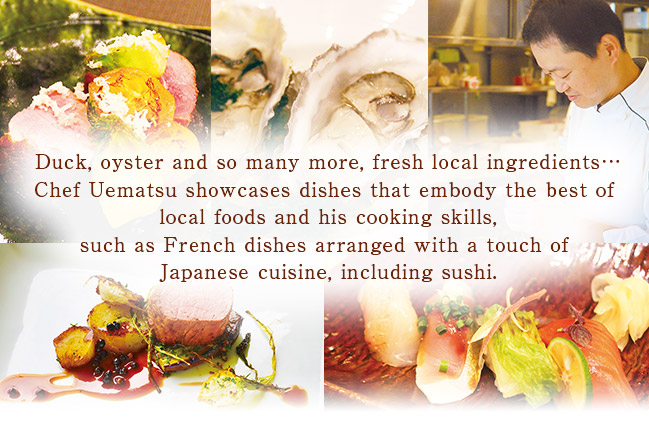 Special dinner courses presented by
La villa LUPICIA just for this winter
La villa LUPICIA is pleased to announce that it offers three dinner courses this winter, from which guests can choose what they most like.
The first is the "LUPICIA" dinner, which received high praise from guests last year. This course comprises an array of buffet-style appetizers showcased in front of the open kitchen and served in a buffet style; a main dish and a dessert cart from which guests can choose what they like.
The appetizer buffet includes a variety of dishes prepared with fresh local ingredients, such as "Raclette cheese with baked potato", a dish that uses potatoes produced in the foothills of Mt. Yotei, "Wagyu beef carpaccio," and "Marinated seabasswith fresh fruit."
Next is the "Premium" prix fixe dinner served for guests who prefer to enjoy each dish presented elegantly by the chef. The course comprises two types of appetizers, fish dish, meat dish and dessert.
The choices for entree include seafood from Hokkaido, such as "Kegani crab with mascarpone cheese" and "Steamed oyster with seawater gelee," and meat dishes, such as "Roasted duck with sukiyaki sauce" and "Roasted venison with mountain grape sauce."
This course also includes sushi that uses fatty salmon, red sea bream, healthy avocado, and kobujime daikon (kelp marinated radish).
The last course is "Chef's" tasting dinner, where dishes are not determined in advance, but rather prepared by the chef every day. Since fresh, special food ingredients are used, this course requires booking three days in advance.
We look forward to seeing you at La villa LUPICIA with the aforementioned special three dinner courses. Fully savor Niseko in winter.